We have some cool teachers working with us!  Was reminded of that by this Language Arts set teaching activity that Lori Yearwood, one of our Studio Teachers in Vancouver, recently did with Charlie Tahan on the set of Charlie St Cloud.
Lori wanted to stress the importance of including details in his writing. To do this, she had him write out how to make a peanut butter sandwich. She then followed his instructions to the T.  So if he wrote, 'put jam on the bread', she would sit the whole jar on top of the bread because he did not specify to use a knife.
Charlie is a funny kid, so at the end of his instructions he wrote that 'it is always important to add your own flare'. Being two fun and silly soles, this then sparked Lori and Charlie to turn the lesson into a big food art competition.  Their creations: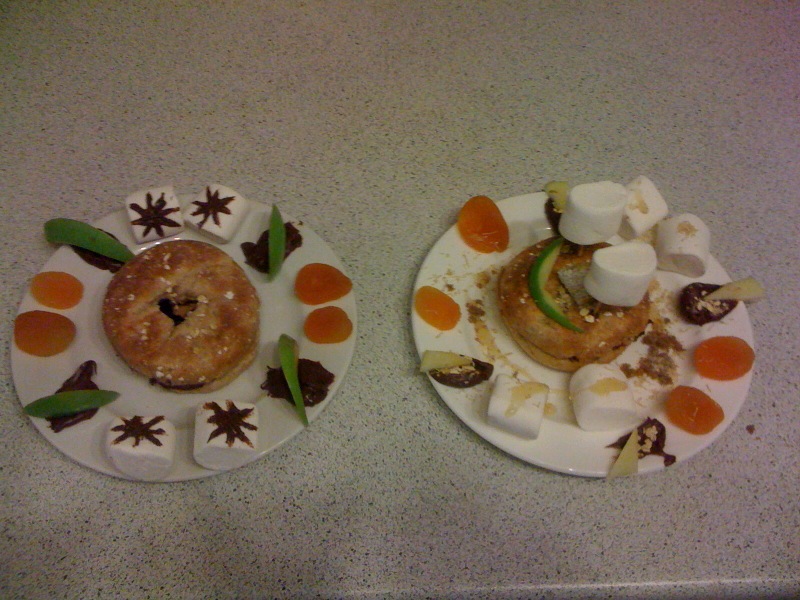 Wish I'd been there to see this!  Would have been a hoot! This is just one example of how our set teachers make learning an enjoyable experience for students who are often away from home as they work on a production.